Icon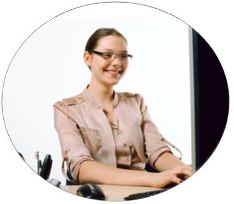 Statements of interest are normally written by students intending to join an institution of higher learning or employees intending to join a new company. Also referred to as a statement of intent, a statement of interest is a document that informs the admission committee of a university or the management of a company, your desire to join the institution as a student or an employee. As many people are not sure on how to write a statement of interest, they rely on our professional statement of interest writing help, and we have never disappointed. Usually, a graduate program gives prospective students a few guidelines and instructions to follow. It is up to the student to discern the most relevant yet compelling details to include. If you are looking for the most accomplished statement of interest writing services, you have come to the right place. Our company has career writers, editors, and customer support staff who have immense experience. As we have written statements for different applicants, universities and departments, we possess unmatched competency. Generally, our statement of interest writers compose a short essay on your behalf, so furnish them with as many details as possible.
Important Aspects of a Statement of Interest
One of the most important aspects of a statement of interest is the language used. The language needs to be direct and convincing. The clarity of the document in stating the applicant's desire to join the institution is paramount. As you prepare to invest in our statement of interest services, it is important to know what to expect. The document explains what you want to pursue in practical, substantial, and feasible terminology. Over the years, we have written many statements of interest. At the same time, we have investigated what makes admission staff to decline applications from qualified candidates. The basic reason is including uncertain, vague, and speculative details. Therefore, www.statementswritingservices.com insists on being clear, concise, and straightforward, as the targeted staffs have thousands of other applications to read. The writing help that you are about to receive includes your motivation for pursuing a certain program or job.
Structure of a Statement of Interest
The statement of interest normally has a title page which contains the name and details of the applicant. After the title page, we include a strong and compelling introduction section stating the applicant's objective followed by their background. This sets your application apart from others in different areas of specialization. Then, our experienced writersinclude details on why you have chosen the specific institution. Similarly, we may compliment the department that they are the best place in the country where you can study your preferred course. We explain how your competence will contribute to the welfare and success of the institution. We also highlight your current inspirations and future aspirations. More importantly, Statementswritingservices.com includes proof of how your past education and/or work experience prepared you for success in the specific program or department. The best statement of interest writing help emphasizes on any publications of academic work that you have been part of or that informed your passion to pursue the course.
Obtain Affordable Statement of Interest Writing Services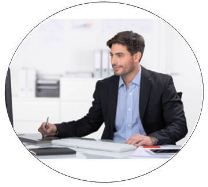 As hinted earlier, our writing experience spans more than 10 years. We have employed the services of keen writers to guarantee you a winning statement. Ordinarily, our writers conduct research on your preferred university and program, and then write a persuasive statement. Our writers also proofread the work repeatedly to detect any errors. Then our editors pick up the work for more specialized editing and polishing.We pass your work through multiple plagiarism checking systems to ensure your work is 100% original. In addition, we send you regular updates of the job to assure you that it is taking the right shape. When we are through, you have the chance to look at the statement and request for changes before sending it to the respective institution. The fact that our statement of interest writing service is reasonable is a plus. If you feel the statement needs some adjustments, we will review it at no extra charge. Evidently, we are the most accomplished statement of interest writing company. If you would like to leave us a message, fill the 'Contact Us' form now and have your document written today. Alternatively, join our live chat for instant help.