Icon
Are you dissatisfied with your statement of purpose? Our company is well known for offering outstanding statement of purpose rewriting services. We have a team of writers who are proficient and meticulous in rewriting to ensure that one's statement is objective, unique, and meets the requirements of the target school. All one has to do is submit the statement that they are unsure about or that which was rejected and they could not figure out why. We use one's resume to help us rewrite their statement of purpose and our customer support team keeps in touch with the applicant to help us inquire for any additional information the writer may need.
Scope of Our Statement of Purpose Rewriting Help
When one orders our statement of purpose rewriting help, the first thing that our writers do is conduct some background research on the targeted school. This gives us insights on the kind of program one is applying for so that we can rewrite objectively to comply with the school's guidelines. Our writers are proficient in rewriting long sentences to make them shorter and easy to understand. We also check for flow in one's statement. We can decide to re-arrange ideas to create a systematic flow through consecutive ideas.
Structure is an important aspect that we consider when rewriting one's statement of purpose. We rewrite to create a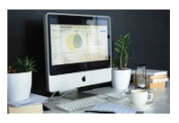 cogent document that has a well thought out idea development that aims to clearly demonstrate one's skills and aptitudes. We change the arrangement of information into a chronological order to connect one's past with the future. Our writers also rewrite paragraphs that break the tone to maintain uniformity through a consistent tone throughout the document. The style of writing is also considered to ensure that it is consistent and in line with the school's preferred style.
A statement of purpose that uses slang, abbreviations, and jargon may disinterest the reader. Thus, when offering statement of purpose rewriting services:
We get rid of weak style of writing.
We rewrite such paragraphs using a formal language and ensure it is free of grammatical errors, spelling mistakes, punctuation errors, and unnecessary complex vocabularies.
We ensure that the language used is simple and concise for the reader to understand.
We also ascertain that any acronyms used are preceded by the full form of the word.
Why Use Our Statement of Purpose Rewriting Help?
Our writers have ample experience in academic writing. This means we have acquired speed and are, therefore, capable of meeting strict deadlines. This experience has also enabled us understand what admission officers from different institutions look for in a statement of purpose. We rewrite one's statement to customize it for their target school and coherently communicate of their academic and work experience. We ensure each paragraph represents a unique idea to avoid a document that appears crowded with information.
When one orders our statement of purpose rewriting services, we assign a customer support agent to them to constantly update them on the rewriting progress of their work. We do not charge extra cash if one requests some modifications on their rewritten work. We guarantee value for money and confidentiality in service delivery. We also have an editor who reviews the final document to ascertain quality improvement. Get in touch with us by joining our live chat to ask any questions about our services.