Icon
Could you be in search of a professional writer to help prepare your university admission resume? A few decades ago, joining university was far easier and less stressful than it is today. However, with an increase in human population over the years, the number of applicants has skyrocketed. If you want to join an institution of higher learning today, you need to write an outstanding admission résumé. Even if the admission committee does not require one, including a résumé in the application sets you apart. In this regard, we offer exceptional university admission résumé writing services at affordable rates. Our admission résumé writers have helped innumerable potential students obtain acceptance by respective university faculties. You can be the next beneficially of our services. We have admission résumé writers, editors, and customer support professionals to offer outstanding services in the order process. All you have to do is tell us that you need to use our services by calling us, chatting with us, or leaving us a message using our 'Contact Us' form. Then, provide us with as much details as possible about yourself. These include past education, employment experience, internships, and any other personal achievements. Similarly, we need to know your extracurricular activity, leadership positions, and any volunteer work done. These details facilitate the writing of a unique resume.
We Will Structure Your University Admission Résumé Professionally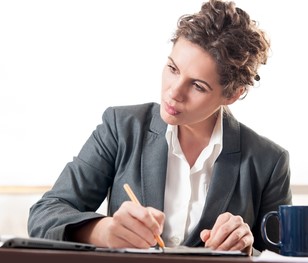 One of the main attributes of a resume is its unique structure. Our writers understand all the relevant sections of a resume and they will organize it accordingly. The top section of a resume contains the name and contact details of the applicant. The second section usually contains your career objective. Education and work experience sections follow respectively. Other details such as personal interests or hobbies appear much later in the document. Generally, an admission résumé writer starts with your strongest attribute and continues in the order of decreasing importance. However, one can adjust the order depending on the college, faculty, or program one is applying for admission. Since a résumé should typically be two pages long, our university/college admission résumé writing help presents the arguments in a brief, concise, and straightforward manner. www.statementswritingservices.com has seen the importance of adhering to the set guidelines on length. More importantly, we know the language and tone. For example, each sentence should start with a strong action verb.
What Should One Include in the Admission Résumé
Just like a job résumé includes how the job will help a jobseeker's experience, an admissions résumé should tell the faculty how the course would benefit the applicant. If you have been involved in many extracurricular activities in high school or graduate school, our admission résumé writing services will recommend listing several. In doing so, we will examine those activities that you served on a leadership level. Examples include being the captain of a football team, the lead actor in a school play or a volunteer coordinator during a student orientation. To make the application stand out, our university/college admission résumé writers will include two or three volunteer initiatives. This tells the admission committee that you care for others around you. Just like a job résumé, an admissions résumé should have special skills such as proficiency in computer software or mastery of a foreign language.
Make Use of the Most Effective Admission Résumé Writing Services
We have written many admission résumés in the past, but no two documents are similar. Our university admission résumé writers start each from scratch and build it on a unique perspective. When a writer is done, they proofread their work, but that is not enough. An editor picks up your résumé to check the grammar, punctuation, language, structure, and relevance. More importantly, our editors pass it through a plagiarism checking system to ascertain its originality. We only submit résumés and indeed, all other write-ups when we are sure they are 100 percent unique. If an editor thinks your resume needs a few changes, he makes them before submitting the résumé to you. The admission résumé writing help from our company is reasonably priced and affordable to everyone. In addition, we deliver in record time. If you feel that the product you obtain from us needs adjustments, we can revise it at no extra charge. Evidently, we are the leading admission résumé writing agency. Let us assist you in getting admission to your university/college of choice today.