Icon
A recommendation letter can inform the reader a lot about the recommender's confidence in an applicant in terms of potential and suitability for a certain program. Thus, the letter should be convincing when demonstrating one's ability. At www.statementswritingservices.com, we offer recommendation letter rewriting help to strongly recommend students by justifying their likelihood to succeed in graduate school. We have a team of writers who possess the writing skills, high levels of creativity, and the analysis skills to coherently discuss the professional evaluation of an applicant. Over the years, we have managed to offer services to individuals in the U.K, U.S.A, U.A.E, Singapore, Australia, Canada, India, Saudi Arabia, and Malaysia.
Guidelines We Follow When Offering Recommendation Letter Rewriting Help
Like many application documents, a recommendation letter is made up of the introduction, the body, and the conclusion.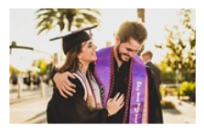 When offering recommendation letter rewriting services, we ensure that one's ideas follow a systematic order that is easy to read. In the first paragraph, we provide the reader with information about the context in which the recommending person has known the applicant. The body consists of a discussion of one's skills and qualities from a professional level. When rewriting, we ensure to include specific examples that showcase one's qualities. In the last paragraph, we rewrite one's personal attributes using strong descriptive adjectives and nouns. We also briefly restate why we are strongly recommending the applicant to emphasize confidence in the applicant.
We are careful of the choice of words used when rewriting one's letter.
We ensure that the vocabulary used is strong, vivid, and clear.
Our writers are proficient in determining what words best describe one's qualities.
We also ensure that the sentences in the recommendation letter are well structured for clarity.
Short and properly punctuated sentences makes it easy for the reader to understand what is being communicated.
We also ensure to rewrite the letter in a clear format that does not appear dis-organized or crowded.
We use a consistent font size and type that is visible to enable the reader read through the document quickly.
The tone used in one's recommendation letter should demonstrate professionalism. Our writers guarantee to use a formal tone when offering recommendation letter rewriting help. We understand that a recommendation letter with unrealistic descriptions about a student may be discounted. Therefore, we strive to rewrite the letter truthfully and positively. We also ensure to include information that is relevant to the graduate program the applicant is seeking to join. Our writers assure to be objective and thorough when commenting on one's intellectual capabilities.
Why One Should Consider Utilizing Our Recommendation Letter Rewriting Help Services
Our writers are able to rewrite one's letter to improve on coherence and effectiveness. We guarantee a letter that is not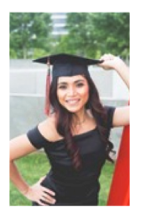 plagiarized, is free of syntax errors, and grammatical errors. We have an editor who reviews every letter to ascertain that it is properly formatted, sentences are well structured, and ideas are communicated concisely and purposefully. The editor compares the final draft with the initial copy to ascertain that all the possible improvement changes have been made. Our services are confidential and we always deliver on time. We have a customer support team to help one make their order and constantly update them on the rewriting progress of their work. Let us give you an expert opinion on your recommendation letter by joining our live chat today. You can also visit our order process page to order recommendation letter rewriting help services.