Icon
A general cover letter for all applications may not always be effective. This is why www.statementswritingservices.com delights in offering cover letter rewriting services to ascertain that each cover letter concisely explains how one's previous experience relates to the current job opening. Every cover letter should be customized to justify one's suitability for the job in relation to the specific company values and goals. Originality in a letter represents one's personality and helps the hiring team determine if they need such an individual in the team. We, therefore, assist candidates to present the best personality to encourage the hiring manager look at their resume.
Factors That We Consider When Offering Cover Letter Rewriting Services
When one orders our cover letter rewriting help, we review their initial document to understand the tone used to write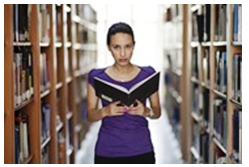 and the language used. Although the cover letter should show some personality, using casual language may not be the best strategy. We rewrite the letter using well-thought of choice of words and avoiding complex vocabularies. We also ensure that the letter does not contain irrelevant information, humor, or jargon. Our writers are proficient in rewriting to get rid of pompous language and instead use professional language when discussing why one is the best fit.
The format used to write one's cover letter can also determine whether the reader will keep reading one's work. When rewriting one's cover letter, we ensure that the format used is appealing in a professional way. We choose an official font type and a visible size to make it easy for the reader to scan through quickly. We also use line spacing to differentiate between paragraphs and sentences so that the document does not appear crowded. A visually appealing document will demonstrate one's ability to write comprehensive formal documents for internal and external use.
Qualities of our Cover Letter Rewriting Services
We pay attention to grammar, spelling, and sentence structures.
Our writers are proficient in rewriting long sentences to make them shorter and concise.
We also ensure to get rid or any writing mistakes before handing over the cover letter.
We rewrite any generic phrases to demonstrate ingenuity and creativity.
We guarantee a cover letter that is coherent and rich in key words in one's field.
We also help candidates rewrite a cover letter to customize it to fit a specific position. Our writers conduct some desk research on one's target company to help us understand the skills the company values most. We then rewrite one's letter to accurately explain what one intends to contribute if offered the job. We are experts at justifying how one's skills and experiences makes them a perfect fit for the position. We also ensure that copied phrases from the internet are rewritten to avoid plagiarism and ascertain originality.
Why One Should be Confident when seeking our Cover Letter Rewriting Services
We guarantee timely delivery of services and free revisions if need be. In efforts to ascertain quality services, we have an editor who reviews every cover letter to ensure that the writers put in every effort to improve the document. We also have a customer support team that facilitates efficient service delivery by acting as a link between our customers and the writers. The team also updates the client on the rewriting progress of their work. Have your cover letter rewritten to stand out by following our order process page.